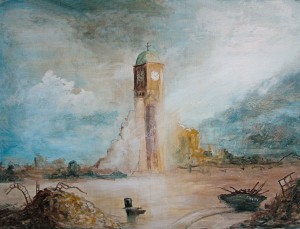 Had a submission from a really talented local artist;
I am a local Artist and I have a oil painting of the Metal Box factory. I painted this picture just as it was being demolished and made a few quick watercolours on the scene that lead to this picture.
The painting is on canvas measuring 30×40 inch and has been exhibited, I was wondering if maybe someone might be interested in it?
If anyone would like to buy the print then you need to email [email protected]